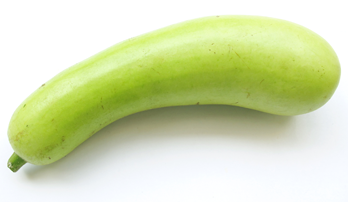 Bottle Gourd (Lauki / Dudhi)
Our Bottle Gourd has light green smooth skin and a white flesh and weighs average of 1.2 kg. Bottle Gourd is also known as lauki / dudhi in India and Calabash in Europe & Americas is used widely in India, Japanese and Chinese dishes. The myriad of health benefits of bottle gourd makes it a very popular vegetable in India. It is rich in thiamin, vitamin C, zinc, iron and magnesium thus helping in improving overall health. Bottle gourd is over 90% water and therefore it is easy to digest.
×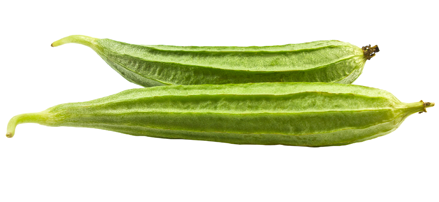 Ridge Gourd (Loofah)
Our Ridge Gourd also known as Loofah has ridges and dark green in colour, weighs average of 400 grams. Ridge gourd is widely used in Indian, Chinese and Vietnamese dishes. Ridge Gourd's juice is used as a natural remedy for jaundice. Its fibres is used to make body scrub and usually promoted as loofah sponge.
×